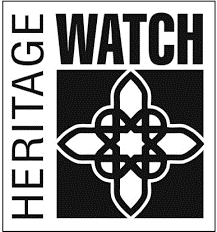 PROTECTING THE PAST 
Have you ever visited a historic house, looked inside an old church or walked around Kent's most ancient monuments? Now consider, if future generations were denied the opportunity to do what you and your children have been able to do!
A number of different agencies have been looking at the problem of heritage crime and have come together to see what can be done to protect heritage assets for future generations.
WHAT IS HERITAGE CRIME?
Heritage crime is any offence which harms the value of heritage assets and their settings to this generation and future generations. It covers a wide variety of activity that is responsible for damaging assets that are of a particular historical interest. This activity can damage assets beyond recovery which can lead to the loss of a piece of history forever. 
Due to the very nature of heritage assets putting right damage is costly to the public purse. For example the theft of metal from ancient monuments is leading to repair bills of hundreds of thousands of pounds when damage is caused by removal of the metal and weather damage when roofs are left open to the elements.
Help Protect the Past by Joining Heritage Watch.
Download the Heritage crime booklet.