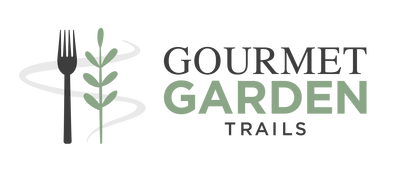 What is Gourmet Garden Trails?
Gourmet Garden Trails (GGT) is a tourism product that allows the Travel Trade and Fully Independent Travellers (FITs), to gain inspiration, browse and plan their own bespoke gardens & gourmet themed itineraries. Taking in experiences such as cookery courses, winery and brewery tours, to visits of English gardens, topped off by the finest accommodation. It gives visitors a real taste of England at their fingertips. 
Why should your local business get involved?
Any business that offers an outstanding garden, gourmet or unique accommodation experience in Kent (or one of our partner regions) can get involved in Gourmet Garden Trails. The product also highlights unique experiences and events that come under the gardens or gourmet theme, ranging from brewery tours to foraging, and open gardens to food festivals. 
If your business fits under one or more of the categories above then you may be wondering why you should get involved, so we've listed a few benefits below. We also have our Introduction Document which we can send over to you that outlines exactly how the product can fit into your offering. 
If your business becomes part of the Gourmet Garden Trails project, you will benefit from:
Being part of an exciting product which stretches across the popular gourmet, garden and outdoor travel market
Being part of a national VisitEngland campaign to reignite the visitor economy in 2021 - Escape the Everyday. This campaign by the national tourist board is the biggest of its kind in 2021, and will bring together tourism businesses across the country
No costs to be featured
Work alongside influential garden, and food and drink partners such as the Royal Horticultural Society (RHS) and Produced in Kent
Free business listing on gourmetgardentrails.com
Free listing on the GGT Trade Hub, which is accessed by travel trade across the world to sell GGT product
Enhanced exposure through Gourmet Garden Trails marketing activity
How do you get involved? 
If this all sounds very interesting to you, then take a look at our Introduction Document here and get in contact with us at info@gourmetgardentrails.com. 
If you have any questions, please refer to our FAQ's here.