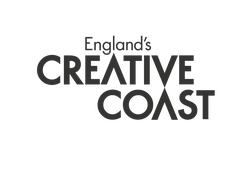 What is England's Creative Coast?
England's Creative Coast (ECC) is an innovative new visitor experience that allows travel trade and Fully Independent Travellers (FITs) from France and The Netherlands to gain inspiration, browse and plan their own bespoke cultural travel itineraries.
New outdoor artworks and cultural adventures will connect the outstanding galleries across the South East's stunning coastline of Kent, Essex and Sussex, taking in everything from attractions, events and festivals to accommodation, food and drink, for the ultimate creative travel experience.
Who is it aimed at?
England's Creative Coast is targeted toward the Dutch and French special interest markets, catering for those who enjoy cultural trips combined with those who like the outdoors and want to learn while on a trip. ECC is perfect for those who travel for experiences and like to immerse themselves in the local culture, and is not restricted to a certain age group, everyone from 25 year olds to over 55. 
Why should your local business get involved?
If your business becomes part of England's Creative Coast you will benefit from:
Being part of an exciting new product that links the South East's world-class cultural offer with wider tourism businesses
No cost for being featured
Working alongside leading cultural organisations; Turner Contemporary, Creative Folkestone, De La Warr Pavilion, Hastings Contemporary, Metal, Towner Art Gallery, The Historic Dockyard Chatham, Cement Fields
Free business listing on the England's Creative Coast website
Enhanced exposure through England's Creative Coast marketing activity
International and national promotion through England's Creative Coast and any relevant promotion linked to transport partners' channels such as Southeastern
A chance to be included in inspirational itineraries, featuring your business
Recommended to travel trade contacts in the Dutch and French markets
The opportunity to be included in press visits and trade familiarisation trips
Increased traffic with referrals direct to your website
Additional high value, international visitors, with a particular focus on bringing tourists all year round
Becoming part of a nationwide and worldwide travel scheme with VisitEngland through the Discover England Fund
The opportunity to highlight your own deals, events and offers as part of your inclusion in the project
Working with other businesses in your area and building relationships with both local, county and countrywide businesses
Being part of a project that is responding to the growing demand for experiential and localised tourism products
How do you get involved? 
If this all sounds very interesting to you, then take a look at our Introduction Document here and get in contact with us using the details on the last page. If you have any questions, you can view our FAQ Document here.
England's Creative Coast Media Kit 2019:
You can view and download the project press release, notes to editors and artist information below. You will also find a link to England Creative Coast images. All images must be reproduced with full and correct captions. 
England's Creative Coast Art Homes 
Do you currently let your property on the Kent Coast to short-stay visitors? Are you looking at ways to rebuild your business once travel restrictions have eased?
The Art Homes pilot project can help your property to stand out from the crowd and connect you to the local creative industry, as well as providing you with support for ensuring your property is Covid secure. Click here to find out more.